...your "scrollable" program for the 2022 Champions of Democracy, — our 47th Annual Fundraising Event, held on Sunday, May 15, 2022, at the Boulder Jewish Community Center, and livestreamed.
We want to thank all the in-person and livestream attendees, as well as our sponsors, for their generosity!
Your support helps us do the critical GOTV work that we do: the BCDP Voter Guide (printed and online), Vote Notes, text outreach and other materials for our precinct leaders, area coordinators, and our many volunteers, support for our amazing Outreach and Inclusion Directors and Civic Engagement Leaders — and so much more.
THANK YOU!

  If you were unable to attend, below please find buttons that will link you to recordings of this inspiring event.
Please consider a donation to the Boulder County Democratic Party, here.
(the very best use of your grassroots dollars, thank you!)
Scroll further down, and you'll find the agenda, ads from stellar Democratic candidates, profiles of our 2022 Awardees, and more. 
Our tradition continues... ENJOY!

---
— EVENT RECORDINGS —
Full event:
2022 CHAMPIONS of DEMOCRACY CELEBRATION
The 2022 Champion of Democracy Award presented by last year's Awardee and Secretary of State Jena Griswold to Colorado Attorney General Phil Weiser:
2022 CHAMPION of DEMOCRACY AWARDEE
The 2022 Champions of Democracy Celebration Keynote Speaker, US Representative Katie Porter
introduced by US Representative Joe Neguse:
2022 CHAMPIONS of DEMOCRACY KEYNOTE
---
KEYNOTE SPEAKER:
Representative FOR California's 45th Congressional District
Katie Porter

KNOWN FOR BREAKING DOWN THE FACTS to her Republican colleagues in Congress with her signature white board, Rep. Porter represents California's 45th Congressional District in Orange County, California. As a single working mom of three school-aged kids, Rep. Porter knows firsthand about the challenges that families face, and she fights for families every day. She's introduced bipartisan legislation that would more than double the amount families can set aside pre-tax to help pay for preschool, summer day camp, before or after school programs, and child or adult daycare. She's continued to press for a repeal of the limits on the State and Local Tax (SALT) deduction, which has hit middle-class families especially hard. Her bill to hold insurance companies accountable for covering mental health was signed into law by President Trump.
Rep. Porter believes our democracy and government should reflect the people of America and serve their needs, not special interests or corporate donors. As a progressive, she's a leader in the fight to protect taxpayers and crack down on waste, fraud, and abuse. In Congress, she's a key voice for ending political corruption, increasing government transparency, and holding leaders of both parties accountable. She's matched her commitment to transparency with concrete action by hosting regular town halls and publicly posting a list of meetings she takes. Before coming to Congress, Rep. Porter spent nearly two decades taking on the special interests that dominate American politics and drown out the voices of working families. A lifelong consumer advocate, she taught bankruptcy law at the University of California, Irvine School of Law. As California's independent watchdog against the banks, she oversaw big banks that had cheated Orange County homeowners to get them to follow through on their promise to help families get back on their feet. As a consumer finance expert, Congresswoman Porter also helped Congress pass the original Credit CARD Act in 2009, which enacted federal protections from abusive credit card fees.
The Boulder County Democratic Party happily welcomes Katie Porter, US Representative for California's 45th Congressional District, as Keynote Speaker for the 47th Annual Champions of Democracy Celebration!
---
let's start the show!:
the BCDP 47th ANNUAL FUNDRAISING CELEBRATION
In Person at the Boulder Jewish Community Center and Livestreamed
— agenda: SUNDAY, MAY 15, 2022 —
5:00pm | doors open

5:30pm | welcome
Emcees: Katie Malzbender, Champions Fundraising Team Lead,
and Jonathan Singer, 2012-2021 State Rep. for HD11
Welcome from the Chair:
Amy Weinstein, Acting BCDP Chair

---
Thank You Champions Team
and
Recognition of Electeds:
Terrye Whitaker, BCDP Champions Team Lead

Thank you to our generous sponsors
and Shout Out to the Tables!: Katie Malzbender

•••
PRESENTATION OF TONIGHT'S AWARDS
2022 JACK MAJOR AWARD FOR EXEMPLARY BCDP VOLUNTEER
presented by Patricia Feeser to
Lynne McNamara | Terrye Whitaker

2022 TOM MAYER AWARD FOR COMMUNITY SERVICE
presented by Terrye Whitaker to 
Matt Jones

2022 CAROLYN HOLMBERG AWARD FOR GET OUT THE VOTE
presented by Mike Hart and Amy Weinstein to
Nancy George | Bruce Norikane

2022 GIVE 'EM HELL HARRY AWARD FOR LONG-TERM SERVICE
TO THE DEMOCRATIC PARTY
Presented by Boulder County District Attorney Mike Dougherty
and
Colorado Senate President Steve Fenberg
to
Joe Pelle | Edie Hooton
2022 JOSIE HEATH AWARD FOR OUTSTANDING YOUNG DEMOCRAT
presented by Katie Malzbender to
Sean Stewart
(Please scroll down to read all about our stellar 2022 Champions of Democracy Awardees...they make us proud!)
• • •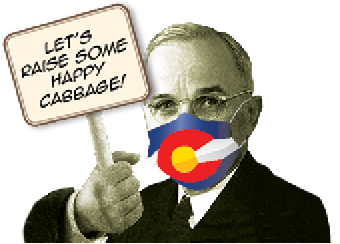 PADDLE RAISE
with Special Guest and Emcee, 2012-2021 State Rep. for HD11, Acting Director of LOGIC
Jonathan Singer
with assist from Paddle "Wrangler",
Lynne McNamara
DONATE TO THE PADDLE RAISE

• • •
Presented by last year's Champion of Democracy recipient,
and Secretary of State
Jena Griswold
• • •
6:30pm | TONIGHT'S KEYNOTE SPEAKER

Introduction:
Congressman Joe Neguse (CD2)
KEYNOTE SPEAKER:
United States Representative Katie Porter
• • •
Closing Remarks:
Katie Malzbender & Jonathan Singer
• • •
Keep scrolling down for more Champions content!
You'll find a message from our BCDP Chair, ads from stellar Democratic candidates, profiles of our 2022 Awardees, our generous sponsors — thank you! — and more.
---
OUR ESTEEMED ELECTED OFFICIALS
Governor, Jared Polis
US Senator, Michael Bennet
US Representative, CD 2, Joe Neguse
Secretary of State, Jena Griswold
Attorney General, Phil Weiser
State Treasurer, Dave Young
Colorado Board of Education, CD 2, Angelika Schroeder
CU Regent, CD 2, Callie Rennison
CU Regent, At Large, Lesley Smith
RTD Board of Directors, District O, Lynn Guissinger
SD16 State Senator, Tammy Story
SD17 State Senator, Sonya Jacquez Lewis
SD18 State Senator, Steve Fenberg
HD10 State Representative, Edith Hooton
HD11 State Representative, Karen McCormick
HD12 State Representative, Tracey Bernett
HD13 State Representative, Judy Amabile
HD33 State Representative, Matthew Gray
Boulder County District Attorney, Michael Dougherty
Boulder County Commissioner, Claire Levy
Boulder County Commissioner, Marta Loachamin
Boulder County Commissioner, Matt Jones
County Assessor, Cynthia Braddock
County Clerk and Recorder, Molly Fitzpatrick
County Coroner, Emma Hall
County Sheriff, Joe Pelle
County Surveyor, Lee Stadele
County Treasurer, Paul Weissmann
---
— ADVERTISEMENT —
WEBSITE
EMAIL
DONATE
PAID FOR BY JOE NEGUSE FOR CONGRESS
---
thanks to our generous healthcare professionals...
...for their support of the Boulder County Democratic Party this year and in years past, listed below. Amidst this pandemic, we stand with them in their appreciation and first-hand knowledge of the dedication and sacrifice that our frontline healthcare heroes demonstrate every day — during this unprecedented and challenging time.
George Antione, LCSW
Pat Butler, Dr. P.H.
Bill Erfling, M.D.
Lynn Gilbert, R.N., Ph.D.
Warren Hern, M.D. H.P.H.
and Odalys Muñoz Gonzalez, M.D.
William Marine, M.D., M.P.H., Posthumous
---
message from the chair AMY WEINSTEIN

Good Evening, Boulder County Democrats! 
As I was preparing my remarks for this evening, I kept coming back to the incredible people who do the work to make our party strong, and the common threads of purpose and service that unite them all. We democrats may not agree on everything, but we know that moving the needle for democracy matters and that it takes hours focusing on the day-to-day minutiae for an organization like this to make the impact it does. A comprehensive list of this work is in the online program, because If I read it now, Representative Porter would miss her plane home.
In the program you'll also find a list of our amazing team leaders and committee chairs, each of whom I am extremely grateful to. There is nothing provocative, regaled, or renown about what we do. It is the innumerable things that happen behind the scenes that add up to what Timm Bryson (our newest Field Team Leader) calls,
"Turning the big, rusty, crank of Democracy".
I have the pleasure this evening to recognize our Officer Team. Carol Teal serves in the dual role of Treasurer and Vice Chair for Capacity. Jason Sherry serves as Secretary (and on-the side—as Technologist). Emily Sandoval serves as External Vice Chair. Raffi Mercuri, our Chair on Leave, has successfully and with deep integrity, led the party for the past three years, and I serve in the dual role of Internal Vice Chair and Acting Chair. Each of these officers are a part of the success of the party and we appreciate each of them.
Many of the teams within the party do the thankless work that keeps our lights on and wheels turning. We couldn't do anything without them – but I want to especially recognize two of what we refer to as our "mission driven teams" and their members. The Outreach and Inclusion Team and the Field Team do the transformational work of building bridges and organizing our community around our party's values. These values are reflected in our 2022 Platform, a good read any day and conveniently located on our website.
I'd also like to thank our Latinx Outreach Directors, Sonya Marquez and Angel Sanchez, who work with our Civic Engagement Leaders as they become advocates, strengthen relationships, and engage their communities on key issues, candidates, and elections.
— AMY WEINSTEIN, Acting Chair of the Boulder County Democratic Party
---
— ADVERTISEMENT —
PAID FOR BY DEMOCRATIC WOMEN OF BOULDER COUNTY

---
 — our 2022 —

award recipients
---
THE JACK MAJOR AWARD recognizes multi-year exemplary volunteer commitment to the Boulder County Democratic Party. Jack Major was a beloved and highly respected professor of English literature at the University of Colorado in the 60's, 70's and beyond. He was perpetually doing volunteer work to build the county party in an era when Democrats were not the majority in Boulder. Literally, hundreds upon hundreds of Democrats, young and old, cherished having him as a friend. This year, there are two Jack Major Awardees.

2022 JACK MAJOR AWARDEE FOR COMMUNITY SERVICE: Lynne McNamara

COLORADO SPRINGS WAS MY HOME FROM THE AGE OF 3. While attending CU Boulder for my Bachelor's degree (Italian, Spanish), I participated in a year-long study abroad program at the University of Bologna, Italy. After a Master's in Linguistics at CU, I was hired by the Italian Department, becoming the youngest CU faculty member. I moved on and taught English as a Second Language and administered ESL programs. These experiences contributed to a life-long career in international education. At 52, I completed a PhD and eventually was hired by the US Federal Government to work on educational programs for Vietnam. Now retired, I am a consultant on various programs for Vietnam. 
In meeting people from diverse languages and cultures, through living overseas in Europe, Asia, and the Middle East and traveling worldwide with my husband and two children, I became deeply dedicated to democracy and freedom. After working overseas for nearly 15 years, I returned to the US in 2001 and, in my free time, became involved in elections and in the Democratic Party as ways to contribute to grassroots democracy. 
After retiring, I returned to Colorado in 2015 and started volunteering for the Boulder County Democratic Party, including working with the Volunteer Team, Truman Dinner, Community Events, Headquarters Office, and the development of Standard Operating Procedures and job descriptions. I served as Vice Chair of Capacity Building (2018 - 2019). Presently I'm an Area Coordinator overseeing the Get Out The Vote efforts for multiple precincts in Longmont.
As a life-long Democrat, I am sincerely grateful for the recognition by my peers to receive the Jack Major Award! THANK YOU! I hope that all of you will get even more involved in the BoCoDems efforts for democracy. Please help others get engaged as well. We MUST work hard to keep our democracy! 
— Congratulations Lynne!
---
2022 JACK MAJOR AWARDEE FOR COMMUNITY SERVICE: Terrye Whitaker

I MOVED TO BOULDER COUNTY FROM TENNESSEE IN 2011. Prior to our move to CO I had not been very active in politics although I always voted. I began volunteering for the 2012 Obama campaign where I learned to make cold calls and knock doors. I actually got to meet him on hisfirst trip to Boulder that year and I told him I felt my vote actually counted here and he totally agreed.
Then I went to my very first caucus in 2012 where I became a precinct leader in Superior. Shortly thereafter I became the Area Coordinator in Superior where I still hold that position. I was elected as the Party Secretary for two years and I volunteered with the Platform committee for about 4 years. There are not many Democratic campaigns, if any, in Boulder County I have not volunteered for in some form. I have also been active in volunteering for Democrats in other Colorado counties. So I guess I learned how to make phone calls and knock doors without too much of a problem. When the Pandemic hit I moved to making phone calls and writing post cards, and doing both within the state and out.None of this has been difficult and I wish more people would participate in this when you believe in democracy.
I also had the great good fortune to work at the State Legislature for then Senator Matt Jones and after that with State Senator Mike Foote. That experience was an amazing view into the legislative process and getting bills turned into law.
As an officer for the Democratic Women of Boulder County I have had the upfront experience to making choices to help candidates financially in democratic statewide races, our entire Boulder County Delegation to the legislature, and to candidates outside Boulder County which helped flip the Senate from Republican to Democratic. That was such fun to see that change. It really points out that elections do have consequences, both good and bad, and why it is so important for everyone to become involved in politics if you believe in democracy.
Outside of politics I am active in the Cultural Arts and Public Spaces (CAPS) committee in Superior. This has been an excited opportunity to bring awareness of how much the arts creates a positive impact on the community you live in. Plus I love to travel –Europe and Mexico.
— Congratulations Terrye!
---
— ADVERTISEMENT —
WEBSITE
DONATE
PAID FOR BY POLIS FOR COLORADO

---
— ADVERTISEMENT —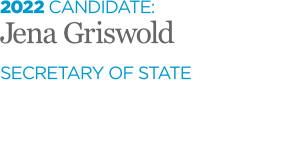 WEBSITE
DONATE
PAID FOR BY JENA FOR COLORADO

---
our 2022 champions award recipients continued
---
THE TOM MAYER AWARD FOR COMMUNITY SERVICE is named in memory of former County Commissioner Tom Mayer, who was committed to health and human services, limiting growth and preservation of open spaces. Mark Udall, in his 2007 tribute, said: "With a big heart and never-ending compassion, he tirelessly fought for the underprivileged...Tom helped make Boulder County a better place for all of us." We have two Tom Mayer Awardees in 2022

THE 2022 TOM MAYER AWARDEE: Matt Jones

MATT JONES HAS BEEN IN ELECTED OFFICE FOR 18 YEARS AND AN OPEN SPACE MANAGER FOR 18 YEARS. He is a Boulder County Commissioner (2019-present) and was a Colorado State Senator (2012-2018) and a State Representative (2010-11 and 1986-1992). He held various leadership positions and championed climate action, water conservation, wildfire forest mitigation and oil and gas safety.
In between legislative stints, he helped plan and lead the City of Boulder's Open Space & Mountain Parks Department as an environmental planner and also did wildland firefighter work. He was a pro mogul skier in his 20s and is a two-time cancer survivor.
— Congratulations, Matt!
---
— ADVERTISEMENT —
WEBSITE
EMAIL
DONATE
PAID FOR BY KARENFORCO
---
our 2022 champions award recipients continued
---
THE CAROLYN HOLMBERG AWARD FOR GET OUT THE VOTE is named for the beloved Boulder County Open Space Director, who passed in 1998. Carolyn's GOTV work was instrumental and groundbreaking in shifting a red Boulder County to the rich and vibrant blue we know today, and her engaging spirit and warm ability to work with others inspires this award. This year, there are two Carolyn Holmberg Awardees.

THE 2022 CAROLYN HOLMBERG AWARDEE: Nancy George

I GREW UP IN IOWA AND FIRST VOLUNTEERED to help the Democrat running for the 1st Congressional seat there in my early 20's. I have volunteered in many Democratic candidates' campaigns at the local, state and national level. I was field director for Sen. Ernest F. Hollings Presidential campaign in 1984. While working at AARP in its voter education program for 21 years as its national coordinator, I had to remain nonpartisan. So when I retired to Colorado in 2009, I jumped right in as a precinct leader to help Democrats win in Boulder County and the state. 
— Congratulations, Nancy!
---
— ADVERTISEMENT —
WEBSITE
DONATE
EMAIL
PAID FOR BY BENNET FOR COLORADO

---
THE 2022 CAROLYN HOLMBERG AWARDEE: Bruce Norikane

Born in Chicago.

Moved to Boulder after graduating with a degree in Civil Engineering

Dedicated to grassroots organizing

Started canvassing in highschool to support my favorite teacher's local campaign.

Phoned and knocked for Dem campaigns ever since.

Immersed as a volunteer for Hillary's campaign and stepped up to Field organizing.

Joined Boulder Dems as Field Team Co-Lead in 2017

Served as ColoradoVAN Admin for all 2020 campaigns including Biden and 200 other campaigns.

Loves Colorado, mountains, hiking and a passionate fly fisher.
Thanks to all the Boulder County Dems. All of you. Every Officer, Team Lead and volunteer. Every candidate, campaign manager, field organizer.
Together, we are a mighty team.

Former Field Team Leads, Jim McNeil and Candace Bowie, created our incredible GOTV framework. I cannot thank them enough.
Special thanks to Melinda for the time to get out the vote.
— Congratulations, Bruce!
---
— ADVERTISEMENT —
PAID FOR BY LESLEY SMITH AND CALLIE RENNISON

---
— ADVERTISEMENT —
WEBSITE
EMAIL
DONATE
PAID FOR BY ELECT JUDY AMABILE

---
— ADVERTISEMENT —
VIDEO
WEBSITE
EMAIL
DONATE
PAID FOR BY ELAINA FOR BOULDER COUNTY

---
our 2022 champions award recipients continued
---
THE GIVE 'EM HELL, HARRY AWARD commemorates an incident during Harry Truman's 1948 Presidential campaign. During one of his speeches in which he was railing against his Republican opponents, someone yelled out "Give 'em Hell, Harry!" He responded: "I don't give them Hell. I just tell the truth about them and they think it's Hell." This award recognizes Long-term Service to the Democratic Party. This year, there are two Give 'Em Hell, Harry Awardees.
THE 2022 GIVE 'EM HELL, HARRY AWARDEE: Joe Pelle

SHERIFF JOE PELLE IS A COLORADO NATIVE, HAVING GROWN UP IN BOULDER.He has over 42 years of public safety experience and is serving in his fifth term, (20 yrs.), as the elected Sheriff of Boulder County. Joe became interested in a police career at an early age and was a member of the Sheriff's Explorer Post as a teenager. In January of 1980 he went to work full time as a deputy sheriff. He then led a long career at the sheriff's office and Boulder police department holding progressively responsible positions in various assignments, until he ran for sheriff in 2002 and took office in January 2003.
Joe has a Master's Degree in Criminal Justice from the University of Colorado, and a Bachelor's Degree in Criminal Justice with a minor in Public Administration from Metropolitan State College. He has attained numerous professional certifications.
Sheriff Pelle leads a full-service public safety agency of over 450 employees and hundreds of volunteers. He feels that the Sheriff's position is a natural fit to his practical experience, education, and leadership style. Joe is active on many boards, committees, and commissions. Sheriff Joe Pelle is striving to instill "Character First" as the core value of the Boulder County Sheriff's Office.
— Congratulations, Joe!
From Sheriff Pelle: "It has been an honor to serve Boulder County for the last 20 years as sheriff. I want to thank the Boulder County Dems for the love and support I've received in office. I am very proud of the professional and resilient team we have built at the BCSO"!"
For more information about the Sheriff's Office, please visit bouldersheriff.org
---

PAID FOR BY COMMITTEES OF BOULDER COUNTY ELECTED WOMEN LEADERS

---
our 2022 champions award recipients continued
---
THE 2022 GIVE 'EM HELL, HARRY AWARDEE: Edie Hooton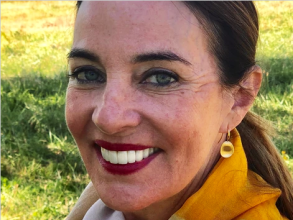 AS THE DAUGHTER OF A COUNTRY DOCTOR who helped establish one of the first Planned Parenthoods in Vermont, and a mother who was a feminist and community leader, Edie was raised with the understanding that we have an obligation to serve those in need and to actively improve the quality of life in our communities. She has carried this understanding into her life's work, in both the private and public sectors. A successful advocate for progressive candidates and causes, civic leader, and mother of two, she has focused her energy and experience on reproductive rights, climate action, affordable housing, access to quality education for all, and working to increase voter participation in the election process.
Edie was a legislative aide in the US Senate and the Alaska State Legislature in the 70s and 80s during a time when both parties worked together to find common ground. As a State Representative from Boulder, House District 10, she brings the same spirit of bipartisanship to the State Capitol. She serves in a leadership role as the Majority Caucus Chair and Vice Chair of the Energy and Environment Committee. She also serves on the Committees for Transportation and Local Government, Statutory Revision, and Emergency Preparedness. Edie listens to the people she represents, and knows the best solutions come through cooperation and collaboration.
Since her election to the Colorado Legislature in 2016, Edie has served in a number of leadership positions, including majority caucus chair. Her public service background also includes 20 years as a Democratic activist and 10 years as a legislative aide.
Edie says: "My parents inspired me because they worked hard and took decisive stands, and not always when decisions were easy or issues were popular. I learned at an early age the value of getting directly involved when you want something to happen or not happen, since nothing really has to change unless someone makes it change. My family also helped me to appreciate the act of listening and attention to detail, since raw activism might not be good enough if it doesn't lead to the proper solutions."
— Congratulations, Edie!
---
— ADVERTISEMENT —
WEBSITE
EMAIL
DONATE
PAID FOR BY CURTIS JOHNSON FOR SHERIFF, FERN O'BRIEN REGISTERED AGENT

---
— ADVERTISEMENT —
PAID FOR BY SONYA FOR COLORADO

---
our 2022 champions of democracy award recipients continued
---
THE JOSIE HEATH AWARD FOR OUTSTANDING YOUNG DEMOCRAT is named after Josie Heath, who served as Boulder County Commissioner for 8 years, the second woman elected to the Commission. In 1990, she was also a candidate for the United States Senate, winning the primary election but losing the general election. She was an instructor at Harvard's Institute of Politics and worked in the Clinton White House helping to initiate the Americorps program.
THE 2022 JOSIE HEATH AWARDEE: Sean Stewart

SEAN HAS BEEN INVOLVED WITH THE BOULDER COUNTY DEMOCRATIC PARTY SINCE 2015, when he served on the Legal Team, and served as a Field Team Lead from 2019 -2022. He is a Longmont native, who attended caucus in his parents' dining room before he could walk and held Open Space Yes signs trying to help the first Open Space tax pass, which is to say he learned the value of engagement at a young age.
He is continually in awe of the great Democrats that made Boulder County what it is and continue to stress the importance of advocacy, to name a few: his parents Ron and Dottie, Jim McNeil, Amy Weinstein, Dickey Lee Hullinghorst, Shari Malloy, Marisa Dirks, Bruce Norikane, Tim Bryson, Marilyn Hughes, Mike Hart, Gordon Pedrow, and others.
He believes in the BCDP's ability to get out the vote not just here, but all over northern Colorado. He hopes to involved in local politics long enough to get the Republicans out of northern Colorado's congressional districts.
He works as a lawyer in Longmont, where he lives with his wife Emily and son Sawyer.
 — Congratulations, Sean!
---
— ADVERTISEMENT —
WEBSITE
DONATE
SUBSCRIBE
PAID FOR BY JANICE FOR COLORADO

---
— ADVERTISEMENT —
WEBSITE
EMAIL
DONATE
PAID FOR BY TRACEY BERNETT FOR COLORADO
---
— ADVERTISEMENT —
WEBSITE
EMAIL
DONATE
PAID FOR PARENTI FOR HD 19
---
— ADVERTISEMENT —
WEBSITE
EMAIL
PAID FOR BY LYNN GUISSINGER

---
— ADVERTISEMENT —
VIDEO
DONATE
PAID FOR BY MICHAEL DOUGHERTY FOR DISTRICT ATTORNEY

---
heartfelt thanks to our sponsors
Your donations help us do the work we do, from office space and supplies, to our robust Get Out the Vote efforts, to our Rockstar Latinx Outreach Directors, to media communications, to the production of our BCDP Voter Guide, with over 80,000 of those guides dropped or mailed to neighborhoods all over Boulder County each election. No doubt about it — our democracy is at risk — and the best way to protect it is ENGAGEMENT and TURNOUT! WE STAND READY AND INSPIRED...THANK YOU!
TABLE SPONSORS — $2,000+
Boulder County Elected Women Leaders: Marta Loachamin and Claire Levy, Boulder County Commissioners; Elise Jones and Josie Heath, former Boulder County Commissioners; Molly Fitzpatrick, Boulder County Clerk and Recorder; Cynthia Braddock, County Assessor; Therese Glowacki, Director of Boulder County Parks and Open Space; Emma Hall, Boulder County Coroner 
Heather Beadle and Pete Dawson, Frasier Meadows 
Aaron Brockett, Mayor of Boulder hosting a Democratic Mayors table 
Michael Dougherty, District Attorney for JD 20 
Meyer/Gould/Leopold family 
Curtis Johnson, Candidate for Boulder County Sheriff 
Sonya Jaquez Lewis, Colorado Senator and Karen McCormick and Tracey Bernett, Colorado Representatives
Lesley Smith and Callie Rennison, University of Colorado Regents
Carol Teal and Bill Wilson
OBAMA SPONSORS — $1,000+ 
Jessica and Matt Benjamin, Boulder City Council 
Karen and Don Brown, former City Council in Louisville
Larry and Patricia Feeser
Virginia Gebhart
Paige Henchen, Board of Trustees, Town of Superior
Edie Hooton, Colorado Representative
Bill Hyde
Joe Neguse, US Congressman
Linda Shoemaker, former University of Colorado Regent
FDR SPONSORS — $500+ 
Judy Amabile, Colorado Representative
Christina Craigo
Democratic Women of Boulder County
Julie Dadone
Elizabeth and Mark Fashing
Steve Fenberg, President Colorado Senate
Julie and Barney Feinblum
Jena Griswold, Secretary of State
Lynn Guissinger, RTD Board of Directors
Mike and Mary Hart
Warren M. Hern, M.D. and Odalys Muñoz Gonzalez, M.D. 
Marilyn Hughes
Rich and Kay Marsh
Jared Polis, Governor
Dee Perry
Diane Rosenthal
Carol and Chuck Semple
Jason Sherry
Elaina Shively, Candidate for Boulder County Commissioner
Amy Weinstein 
Terrye and Tom Whitaker
---
ANOTHER GREAT WAY TO GIVE: Consider a monthly donation of $10 a month! It's easy and the best way to invest in one of the finest field teams in the state, helping voters to vote BLUE on every part of their ballot! donate to the bcdp
---

Remembering our first time...
THE FIRST BOULDER COUNTY DEMOCRATIC PARTY TRUMAN DINNER was held on February 13, 1976, in the "Memorial Center Ballroom" at CU. Rumor has it there were 500 in attendance, but we don't know what the menu was.
We're guessing chicken.
In 1976, Dickey Lee Hullinghorst served as our party chair. Dickey Lee and the previous chair, Ron Stewart, decided to have an annual event, calling it the Truman Dinner.
Dickey Lee and a lot of good Democratic volunteers made it a reality. Senator Gary Hart, who had recently been elected in 1974, helped secure George McGovern (shown here, with Dickie Lee at our first Truman Dinner in 1976), South Dakota Senator, and our Presidential candidate in 1972, as the first keynote speaker. McGovern gave the audience a glimpse of what the country may have looked like if he had triumphed over Richard Nixon.
That first Truman Dinner boasted some local Colorado celebrities, too. Among them were newly elected Governor Dick Lamm and Congressman Tim Wirth, along with Lt. Governor George Brown and Attorney General J. D. MacFarlane. Some names from the 1976 Truman Dinner team are familiar to us today: along with Dickey Lee and Ron, there's Charlotte Houston, Barbara Lamm, and Linda Flack.
Just like in 1976, this event is only made possible by the many volunteers who help plan and organize it. We thank Dickey Lee and Ron for getting it started, and every volunteer since then, for keeping it going.
— This engaging piece of history was written by Candace Bowie, in 2015, the same year that Dickie Lee Hullinghorst was Colorado Speaker of the House, and as we celebrated the 40th anniversary of the Truman Dinner. Candace was a valued member of the BCDP Field Team, but also worked many years on the organizing of the Truman Celebration and continues to be an active and cherished member of the BoCoDem community. We hope that as we usher in the new era of the Champions of Democracy Celebration — virtual today, but hopefully in person next year — that we do Candace, Dickie Lee, and the countless volunteers who came before us — proud. And in the process, perhaps get a wink from Harry Truman himself!

---
---
---
2022 Champions Team

---
CHAMPIONS TEAM LEAD:
Terrye Whitaker
FUNDRAISING & COMMUNICATIONS:
Katie Malzbender, Carol Teal, Judi Bodinger, & Jim Johnson

AWARDS:
Patricia Feeser & Mike Hart
PADDLE RAISE:
Jonathan Singer & Lynne McNamara
STAGE MANAGEMENT:
Nathan Fair, Gaby Lopez & Pam Malzbender
REGISTRATION:
Judi Bodinger

AD MANAGER AND GRAPHIC DESIGNER:
Marisa Dirks 
---
"I should like to talk to you briefly about civil rights and human freedom. It is my deep conviction that we have reached a turning point in the long history of our country's efforts to guarantee freedom and equality to all our citizens. Recent events in the United States and abroad have made us realize that it is more important today than ever before to ensure that all Americans enjoy these rights. … [And] When I say all Americans, I mean all Americans...
"We cannot be content with a civil liberties program which emphasizes only the need of protection against the possibility of tyranny by the government," Truman continued. "We cannot stop there...
"Our immediate task is to remove the last remnants of the barriers which stand between millions of our citizens and their birthright. There is no justifiable reason for discrimination because of ancestry, or religion, or race, or color.
"We must not tolerate such limitations on the freedom of any of our people and on their enjoyment of basic rights which every citizen in a truly democratic society must possess. Every man should have the right to a decent home, the right to an education, the right to adequate medical care, the right to a worthwhile job, the right to an equal share in making the public decisions through the ballot, and the right to a fair trial in a fair court. We must ensure that these rights — on equal terms — are enjoyed by every citizen. To these principles I pledge my full and continued support.
"Many of our people still suffer the indignity of insult, the harrowing fear of intimidation, and, I regret to say, the threat of physical injury and mob violence. Prejudice and intolerance in which these evils are rooted still exist. The conscience of our nation, and the legal machinery which enforces it, have not yet secured to each citizen full freedom from fear."
— HARRY S. TRUMAN, JUNE 29, 1947

---