Save the date for the 2018 Truman Dinner!
We invite you to join us for an inspiring and social evening that supports the vital work of the Boulder County Democratic Party, and celebrates our members and volunteers.
WHEN: June 1, 2018 @ 5:30 pm – 9:30 pm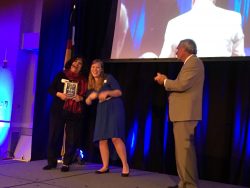 WHERE: Plaza Convention Center, 1850 Industrial Circle, Longmont, CO 80501
COST: $95.00
CONTACT:  Truman@BoCoDems.org
There is so much to enjoy at this event—a silent auction, your favorite home-grown candidates and elected officials, games, prizes, awards—all while supporting the Boulder County Democratic Party's mission: to elect leaders and institute policies that reflect our Democratic values and work to create the kind of world we want. This only happens with your continued support, and with the current administration threatening the progress we've made together, this work is more important than ever.
Registration is coming soon!